The most important part of marketing is content. Marketing departments are most of their time in the creation of content. This means that putting in content and configuring the content blocks should be as smooth as possible.
With Umbraco, content editors can create any type of content, going from simple blog posts to campaign websites up to complex website structures all with an intuitive content editing experience, fast and with minimal training involved.
Umbraco is a fully featured content management system, designed for professionals with a focus on flexibility and extensibility and has an extensive set of CMS functionalities: multi- responsive website device previewing, scheduled publishing, content versioning, multilingual content, …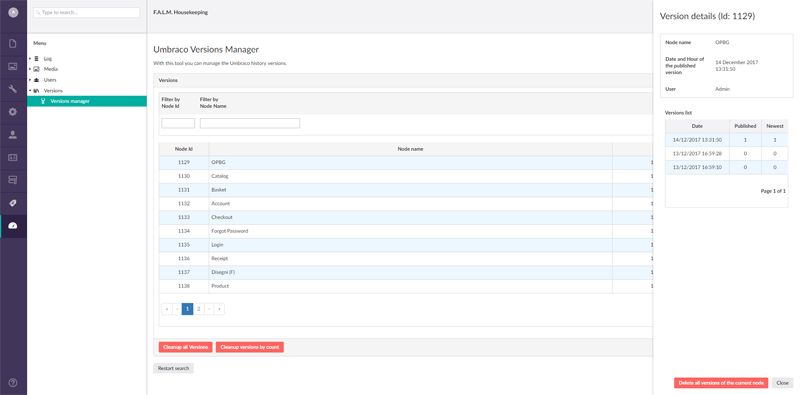 The built-in Umbraco Image Cropper is a fantastic function with the ability to set a focal point, to ensure that your images gets presented correctly on whatever device your visitors are using.